Dollymix finish is a sheertone shimmer. MAC calls the color a pure candy pink. I would agree. Dollymix is a sheer buildable blue based pink. The packaging is MAC's standard black case with a clear top. I find the clear top helpful when trying to find a color and not having to open up every case is a sure plus! Dolly mix has a slight shimmer to it that makes it reflect light just enough to make you skin look like it is glowing. You can build it up to have super pink cheeks like you just came in from the wind and snow. Brrr... Dollymix will work for both light and dark, warm and cool skin tones.
I went to MAC looking for a pink, PINK blush and at the time all I had were bronzers and three blushes from ELF. After using MAC's blush I realized the value of a good blush. No fallout from the powder, rich color in less strokes, quality of packaging and quality of how dense the product is when packed. I now have a need to find that same great quality in a drugstore brand, because my husband is going to be upset if I keep paying these prices! Guys just don't understand the purpose in paying a little more for a better product unless your talking craftsman...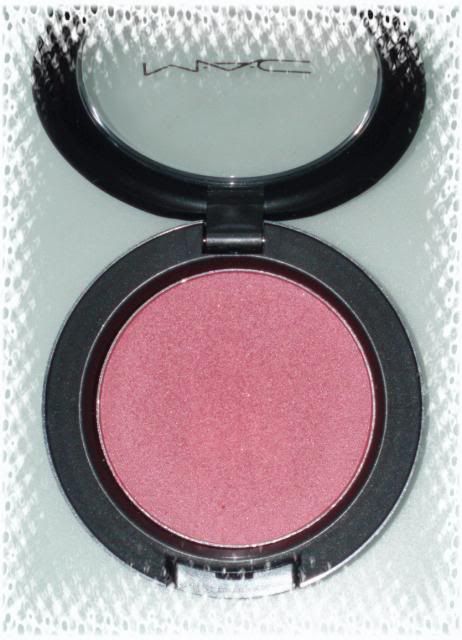 Packaging:5/6, Value:7/9, Formulae:22/24
Overall: 84%
I hear every other week that someone new is reading my blog or is reposting my blog links and I thank you so much. I feel encouraged when I hear that . Keep reading and subscribe to make me blush.